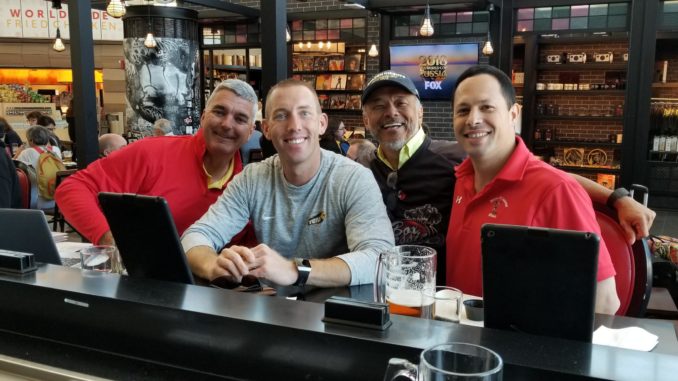 An Official's Journey: The FIL World Championships
Keith Glock has been an NJILOA member since 2001 and a part of the Executive Committee since 2009. As a part of his journeys through the 2014 and 2018 FIL World Championships in Denver, Colorado and Netanya, Israel respectively, he chronicled the comings and goings of life as an international official. He will post here often from the 2018 tournament in Netanya, and you can also follow him on Twitter @MIREradio  To read his entire diary from the 2014 Championships in Denver, click here.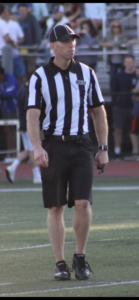 LAWRENCEVILLE, NJ – Ahhh, the Monday after the New Jersey high school state championships. Most years, for me this means the start of an offseason of relative hibernation from lacrosse to recharge the metaphorical batteries.
Yet today I found myself continuing my normal routine: waking up to the world's most obnoxious alarm at 4 a.m. and getting to the gym by 5 a.m. for an hour of cardio and a quick, low-weight-high-rep lifting session.
This afternoon after I'm through counseling the youth of America, I'll run about a mile-and-a-half to Lawrence High School and do a sprint workout, get a really good stretch in and then jog the long route home another 2.2 miles or so.
It is a World Championship year, after all.
Sounds horrible, you say? Well, you're not wrong. It's certainly not super fun.
There's also this thing – this counterintuitive thing – that kind of doesn't add up: as a high school counselor I am constantly preaching to my kids to work incredibly hard about the things that they have a passion for, all so that they can make an impact in that field one day.
It could be anything: engineering, medicine, parenting, dog walking. Whatever.
And by proxy: the things in your life for which it is less important to have an impact, spend less time on them.
It makes sense, right? Anything worth working hard for cashes out (even metaphorically) when you make that difference – that impact.
With this officiating gig, if you want to be good at it, you have to work. Mentally, physically – it's all linked.
And yet, the ultimate goal of this little avocation is to have as little impact as possible on the game being played.
Oh, don't forget the other awesome stuff, too.
Like when we get to pretend it's totally cool that Billy's dad is so upset that I just cost his precious pickle a scholarship to Hopkins by calling that loose ball push, that he is now allowed to inform me what my mother can go do in her private time.
Go figure.
Such is the life of an official.
Anyways, the point of this World Championships Prologue was not a "whoa is me." In fact, the point I am trying to make is far from that, actually.
There were a lot of jokes thrown around this past spring (because if we didn't laugh we would probably have cried) that sounded pretty similar. And, since this is a family oriented piece of literature and you never know quite who's reading, I'll keep the language PG:
"This has been the worst season I can ever remember weather wise."
It was pretty much 38 degrees and raining for the last six months. I felt like I lived in Seattle. No offense, Washingtonians, but good hell. How do you do it??
My kingdom for a little sun, already.
Here's the point, I swear: As I sit here writing this in mid June of 2018 lamenting my afternoon cardio, I cannot help but think back to where I was just a year ago on this date.
And, when I do, I feel so incredibly fortunate.
The June 2017 Saga:
Memorial Day Weekend 2017 was awesome, just like so many before it.
The unofficial kickoff to summer!
Spend the weekend "down the shore!" (which essentially means "go to the beach!" if you don't speak Jersey-ease.)
This one had a little more juice, though. One of the biggest influences on my officiating life – P.J. Calello – was officiating the NCAA National Championship. And, I was fired up. It was a great weekend. We indulged.
I got back home to Lawrenceville late Monday night still with another day off before we had to get back to school that Wednesday. I knew I likely had one more high school game left on my schedule between then and the end of the season, so I got up and did a monster workout.
Sweat out the bad you just did to yourself. Get it all out now and re-focus yourself physically for the last game of the season.
I had to wring my t-shirt out when I was done. I felt good. I felt tired. I worked hard. Cardio, lifted, threw in some abs (not that I actually have abs, I just want them, despite what Peyton Manning says.)
I wake up Wednesday morning. Another great workout. Sweating like crazy, I vividly recall thinking, "wow I started sweating a ton today. I must really have done some bad to the ole' bod this weekend! And good hell, I pulled an ab muscle!"
That day in work I was pissing and moaning to the girls in my office that I had, "pulled the Ryan Reynolds' muscle."
Don't play coy. You know the Ryan Reynolds' muscle.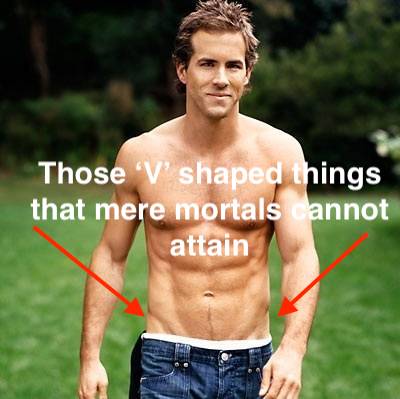 On the night of May 31, 2017, several sites for the NJ high school Group Championships had to postpone the completion of the games because of lightning.
So, while enjoying some time at a local restaurant with some of the officials who had their games at Hopewell Valley High School postponed, our esteemed assignor Bob Nuse asked if I would take a trip up north to officiate the final 11 minutes of the Non-Public 'A' Finals.
Without hesitation I said my goodbyes and headed home to get some sleep. Thing is, when I got there, I couldn't sleep. Ryan Reynolds had never worked out that muscle this much to make it feel like mine was starting to feel.
Cliffs Notes version of the next 30 days:
My appendix pulled an Andy Dufresne and made for the exit. I passed out while standing up in my bathroom at 2 a.m., whacked my face on the toilet and broke pretty much everything in my head
The timeline from there goes like this:

Appendix surgery and sent home in a day
Puke, puke and more puke for three days
Back in hospital with massive infection (tubes inserted in my back to drain said infection)
Intestinal paralysis. So, tube numero dos goes up the nose and into the stomach to suck out everything in there and ensure nothing gets in until my insides decide to play nice-nice (Someone please unplug me from The Matrix)
The bacterial infection growing inside me is apparently something out of Species, thus I am quarantined and you need to be Colonel Sam Daniels fighting Motaba just to get in my room (present day: also concerned that I am crossing the streams with so many random movie references)
Sent home for one night, scheduled to return in a.m. for facial surgery
Overnight, another heretofore undiscovered infection ruptures out through my appendicitis incision (to say the least: eww.)
Surgery #1 on my schnoz (If surgery #2 was a movie, it'd still be listed as 'in production. Release date: Unknown.')
I literally don't eat one item for two weeks. Fluids only
Lose 30 lbs
I go home with semi-permanent IV in my arm so I can administer a drug cocktail to myself once a day for two weeks
I did get to watch the Warriors beat LeBron all hopped up on hospital drugs.
So there's that, I guess.
Bottom line (and this is actually serious at this point), all of this is a privilege. Every moment of it.
I'll take all the humidity in the world today when I go out and go for a run. I know that I could be in a much different place, which is to say, not on this earth. So I'm relishing every bit of it.
The way that my family looks at me when we talk about my going to represent my country in a global event? It just doesn't get any better.
I feel so fortunate to be in this position where most days this spring I got to run around out on a lacrosse field, and I feel even more fortunate that in 31 days from now I will get to do that in Netanya, Israel.
Let's do this.
In the least impactful way possible, of course.
July 8, 2018
NETANYA, ISRAEL – Three days ago, without any context, this statement would have freaked me out beyond belief. And yet, this is what happened today:
Glock, you're going to land in Israel, and after only about three hours of being there you are going to have to climb over an old rusty fence that is locked with a chain and a deal bolt and has a sign on it that says:
DO NOT ENTER.
More on that later.
______________________________________________________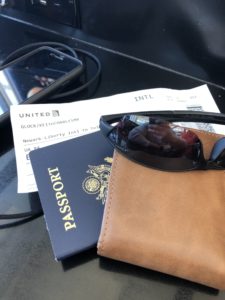 It's been hard for me not to compare my experiences from officiating the FIL World Championships in 2014 to 2018. Until now that comparison has just been in the lead up to, and preparation for, the tournament.
But as of yesterday at 4:45 p.m. (ahem, 5:45 p.m., we were delayed because there was too much fuel on our plane) things got real. And this time, it's just different. I am certainly more comfortable overall and know a ton of the other officials from around the world.
But the travel to Israel itself, combined with the next three days after today (classroom prep, classroom prep, fitness test, rules exam, observing a game while sitting with assessors) have me antsy to just get on the field and ref a game. That is, after all, the goal.
Randy Milou, one of the top officials representing the U.S. on this trip, met me at my house in Lawrenceville around noon yesterday and we began our voyage. I love Randy. He's a smart as a whip lawyer who lives in Massachusetts who also has the easy-going, fun nature that makes you want to be around the guy.
He grew up in the Philly area (we won't hold that against him) so he decided to visit the fam in PA for a few days and fly to Israel out of Newark since it was one of the few direct flights from the States to Netanya.
When we got to the airport (after Randy got stopped by security so they could inspect his carry on – there's always one person who is "that guy")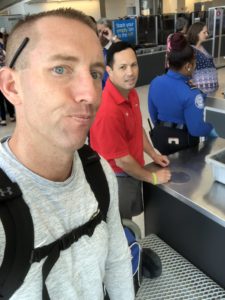 we met up with Dan Coronel from Vegas and Dave Malmquist (Denver) who were also on our flight.
Tony Cordani, another of the "Blue Division" officials from the U.S. was supposed to have a quick 45 minute flight from Providence, RI to Newark and hop on the plane with us.
They had some kind of mechanical problem up in RI that delayed them and he ended up missing our flight and getting pushed to another one later that night. I felt really bad for him because he was waiting at the gate and the plane hadn't even pushed away yet, but because they had shut the door he would not be allowed on.
Anyway it was wheels up for a 10.5 hour flight (which stunk). It's just hard for me to sit that still for all those hours. I hardly slept. So I am a little jet lagged.
Today was a travel day for most, so there was nothing on the agenda. We got in around 11 a.m. local time and made our way to the accommodations by about 12:30 p.m
We are staying pretty much right on the beach at the Wingate Sports Institute. It's not luxurious by any stretch, but it'll certainly do. The beach was pretty awesome. Problem: there's just not a real direct way from our dorm to actually get there.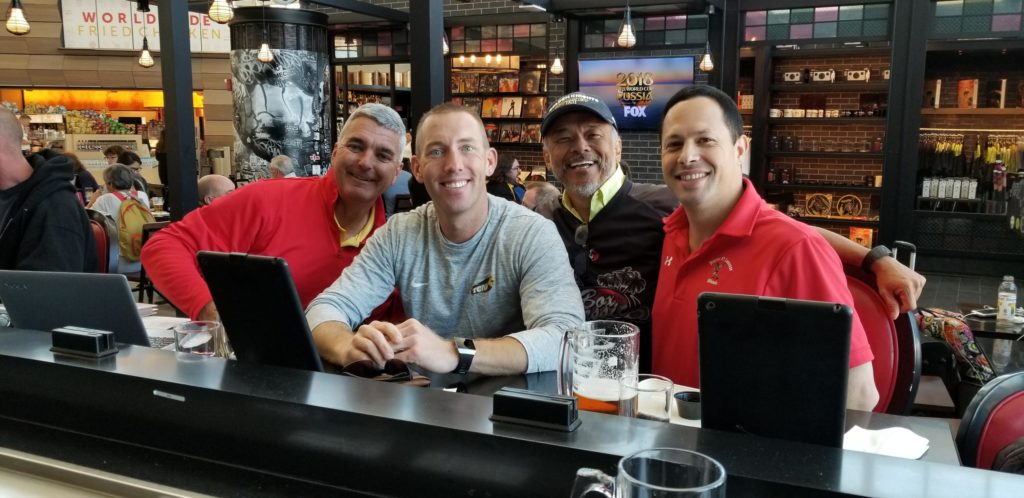 So, here we are, trying to figure out how to get from the Wingate institute down to the beach and we are pretty much up on top of a big hill. There's a fence with barbed wire on our left and an old rusty iron fence that is locked up tight. So, we just walked past it.
After a few hundred yards, and seeing no clear path in site, we turn back around to go down the street the other way. That's when we see two 14-year-old girls coming back from the beach and they jump the fence over onto our side with ease and without a care in the world.
So, that's the way we went. It all worked out fine. The Mediterranean is warm as hell and incredibly salty. A pretty awesome way to start this journey.
The tough prep starts tomorrow with rule meetings at 8:30 a.m. For now, maybe it's time to shake off some of this jet lag. Much, much more to come, I'm sure.
NEW BRUNSWICK, NJ – I have been very lucky in my life. I have had a very strong core immediate family. My mother, father and sister early in my life, and later the additions of my niece and nephew Reese and Brennan, along with my aunt and uncle, have formed a tight, united family unit.
If they are the trunk, there are other groups of people in my life – branches – who have expanded my notion of family: my lacrosse officiating family and my Montgomery High School family make up mutually exclusive yet equally important branches of this family tree.
These past few weeks, each branch has come together to support the trunk.
As I sat writing Day 2 of this journal on Monday afternoon (July 9th) in Netanya, my sister sent me a WhatsApp message, saying simply: "Can you talk?"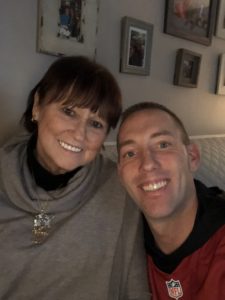 Obviously my sister knew I was in Israel, and the method of communication we agreed upon was WhatsApp messages. As soon as I read that she needed to speak to me, I knew something was wrong.
My mother, Julie, along with my sister and the kids were down at my family's shore house in Toms River, NJ. It was a normal night like any other. An early dinner followed by some time at home showering up and watching television.
As my mother prepared to shower, there was a thud that came from the bathroom. My sister, one of the most courageous and conscientious people I've ever met, rushed in to find my mom on the floor.
The Cliffs Notes version of the story is that my otherwise healthy, spry, 69-year-old mother had three aneurisms in her brain, one of which ruptured.
Let that sink in for a second.
A blood vessel, in her brain, exploded.
She was rushed to Community Medical Center in Toms River by ambulance, and shortly thereafter, Robert Wood Johnson Hospital in New Brunswick, by helicopter.
My preparation to return home began immediately.
My journey to Israel to officiate in the 2018 FIL World Championships lasted exactly 36 hours and 25 minutes.
I arrived in Israel at 10:45 a.m. on Sunday, July 8th. I got back on a plane for Newark, NJ on Monday, July 9th at 11:10 p.m.
My sense is that there are some folks who would initially react and think, "Oh my gosh you lost this great opportunity to officiate the World Championship." While that may be factually accurate, I just don't see it that way.
Going back to New Jersey was exactly where I need(ed) to be. It wasn't even a decision in brutal honesty.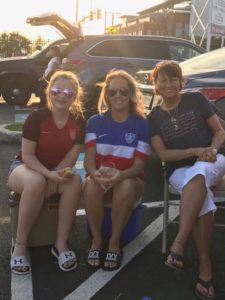 One thing I need to be crystal clear about: all the people in Netanya that I needed to communicate with about this were unbelievable.
Referee-in-chief Phil Pearson showed up to my room in minutes offering a sincere, loving, extended hug.
"Being with your family is what you have to do, isn't it?" Phil said in his calm, reassuring British accent.
The rest of the team in charge of the officiating – Tom Sutton, Lindsay Scott, Dave Doolan, Dennis Mulroney and Dick Pepper – were equally compassionate and understanding.
My roommate, an Aussie, Steve Green, hopped to attention and started looking up contact numbers for United Airlines in case I needed to book my own flight, then didn't flinch when I asked him to take my place on a scrimmage I was supposed to officiate Monday afternoon.
Tom Sutton, the Chair of the FIL Men's Officiating Committee, and a man who I have had the privilege of interacting with more and more over the last two years, stepped out of the FIL General Assembly meeting to call me.
In minutes, he got me connected with Ann Carpanetti from U.S. Lacrosse. It took less than a half hour for the folks at U.S. Lacrosse to arrange to have my flight changed to the first one home on Monday at no charge to me.
When you are concerned about trying to get halfway around the world so that maybe you can get home to see your mother alive, these are gestures that will never, ever be forgotten.
Rick Lake, Charlie Obermayer and Gordon Corsetti, all of U.S. lacrosse, need to share in some praise for facilitating my travel and just for reaching out like normal humans and good men to tell me that they care.
"If I was there I would have kicked your ass onto a plane if you didn't walk on yourself haha," Charlie texted me.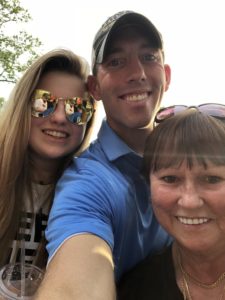 So, what the heck happened?? What the heck does all this mean?
An aneurism is essentially a bubble that forms in your blood vessels. It's just something that happens to people. Over the course of a life time, the vessels weaken. Sometimes they rupture. When they do – especially in the brain – the results are catastrophic.
Many people don't live long enough to even get to the hospital. My mother's brain put the natural clips on her aneurism after a few seconds (doctors said probably four or so, seconds), which was critical to her initially surviving. I learned later, though, that the amount of blood that leaked into her skull during that short time was massive.
From there, doctors inserted a drain into her brain to rid it of the excess fluid. That was followed by a surgery to "coil off" the parts of the vessel which had ruptured. There was great concern that she would not survive that procedure. And yet, alive she remained when they concluded.
I arrived home to find my mother in the Surgical Intensive Care Unit, and with a very difficult journey ahead. The staff at RWJ are incredible. They educated us on everything that they knew was going to happen to her.
They told us she would improve during the second and third day after the initial incident. But they told us to temper our excitement because starting with Day 4, she would be at risk to experience something called vasospasms.
We were told that it's really not if she would get them, it would be when she would get them. Given the amount of blood on her brain, they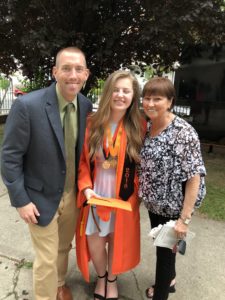 expected them sooner than later, and expected them to be severe. The greatest risk for vasospasms are between Days 4-14 after the incident.
If by Day 21 she could manage to survive without spasms, there would be a chance for an extended life, albeit likely with some deficits.
The easiest way to explain these spasms is this: since these blood vessels in the brain now have a substance all over them that they are not used to, they get upset, and begin to constrict. It's essentially a series of strokes. The more blood on the brain, the more severe the vasospasms.
The more severe the strokes.
She made it to Day 10 without spasms. But when the hit, they hit like a sledgehammer. If you knew my mom this won't be a shock, but she fought, and she fought hard.
Doctors performed an 11th-hour, last-ditch-effort surgery on Day 11, where they used cardiac balloons to inflate the smallest of blood vessels. We were told there was a very strong chance she would not survive that surgery either. And yet, she defied the odds again.
But, in the days following that procedure the vasospasms persisted, and she experienced a series of debilitating strokes.
She passed away, very peacefully, with my sister, my aunt and I by her side, on Day 16 – July 24th, 2018.
Our family is not unique in dealing with a loss like this. It is part of the circle of life. And yet, there is a gaping hole in our strong unit, one that will never be filled.
The matriarch of the Glock family was certainly its leader. She was an incredibly intelligent woman who brought as much common sense to the table to match her masters degree and 35+ years of nursing experience.
She was opinionated, and felt strongly about her family and how we should conduct ourselves as people. And, she was usually right.
I have lived much of my life with her voice inside my head: "How should I respond to this? What would my mother want me to do here?" That remains a common internal monologue for me.
Without a doubt, she shaped me into the man I am today more than any other 10 people combined.
I love her very much.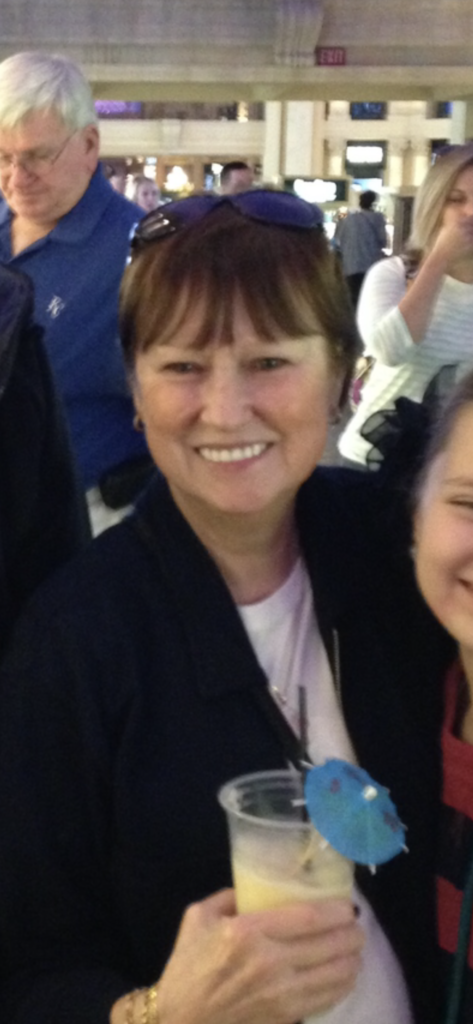 __________________________________________
To the extent that I am able to put this family tragedy aside mentally for a few moments and reflect from a lacrosse standpoint, there is certainly disappointment in not being able to be a part of these games.
It would be easy for outsiders to think that the success or failure of your experience in a tournament like this would be measured by what games you are assigned.
It would be disingenuous to say that we don't care about what games we are assigned to officiate. Of course we care. We all want to officiate the biggest and the best.
But that is quite simply not the bar that measures success for us. Until you sit in that room of what ended up being over 90 officials from countries around the world and share in the laughs, the songs, the stories and the experiences of the other men and women there, you just can't understand.
This is about being part of the dazzle – one zebra among many.
To the extent that I might have been able to help someone from another country who doesn't get to ref nearly as many games a year as I do – that is the goal.
The bigger picture is this: Let's grow this game. And as it grows (hopefully into an Olympic sport by 2024 in Paris or 2028 in L.A.) how can we improve the officiating globally?
The answer lies in people caring about other people: One zebra showing another a pathway through a difficult situation; sharing an experience that you had that you now know you could have handled better.
Through those shared experiences we learn from each other, we grow faster and we err less.
Missing out on that, hurts.
And yet I know, that there are many other lacrosse games to be officiated in the coming years.
__________________________________________
I actually did have a bunch of my Day 2 journal written already. I was sitting at my MAC writing it when my sister's I need to speak to you, message came through. At that point, obviously, I stopped abruptly.
But I thought you should get a sense maybe for where I was heading with it. Also, I didn't add or delete anything from what I had written after that day.
Without further ado..
__________________________________________
NETANYA, ISRAEL – At the risk of sounding like a killjoy in a place of real beauty, I am here on a business trip.
Having been a part of this dazzle four years ago, I understand just how easy it is to get distracted by all the things that make us human: beautiful beaches, foreign cultures that people are eager to share – just the overwhelming sense of camaraderie that develops very quickly among the men and women who are here to officiate.
Today was supposed to be a day occupied by meetings from 8:30 a.m. – 4 p.m. with a break for lunch. But, as it turns out, there are some logistical issues happening in terms of getting us some of the physical things that we need. So our meetings today were limited to the morning.
No better way to spend some new found time than writing about people. People are interesting and they are what make this the truly incredible experience that it is.
The thing about this particular set of people is that as I looked around the room this morning, folks are standing up and talking and giving us some information on what's ahead, I had one thought that kept popping in my head: there are sooooooo many things I can learn here.
Before I tell you about some of the key players that you'll no doubt be reading about in the weeks ahead, here's something from Chris Clark – one of the most influential people in my International Lacrosse life that I was able to bring here (at least for the first day):
Once we get out on the field, that's where I feel most comfortable. How he was able to navigate through these first few days during the 2014 games in Denver is what I wanted his advice on.
His response was simple: stay in your routine. Do what you would normally do on any other day to the extent you can, until your body gets acclimated and you get into the day-to-day of officiating games.
So, I listened. I got to bed by about 10 p.m. local time and slept until after 5:30 a.m. For those who know me, that much sleep is like an eternity to me. So I was feeling good. I went for a run down near the fields and they are in pristine condition. It's like a putting green out there.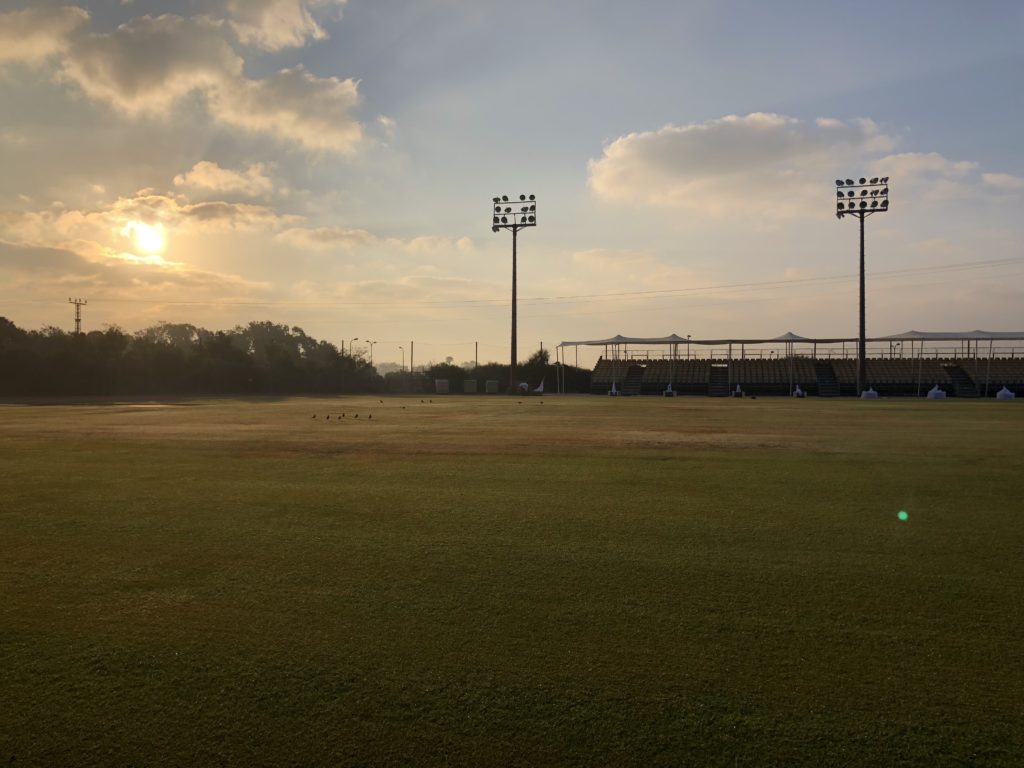 It was nice to be able to keep some things normal for the first day. Hoping I have the strength to do it again tomorrow.
Now on to some other movers and shakers wearing the stripes in Netanya:
The Head Honchos:
Let's take them in order from left to right as they appear in this picture.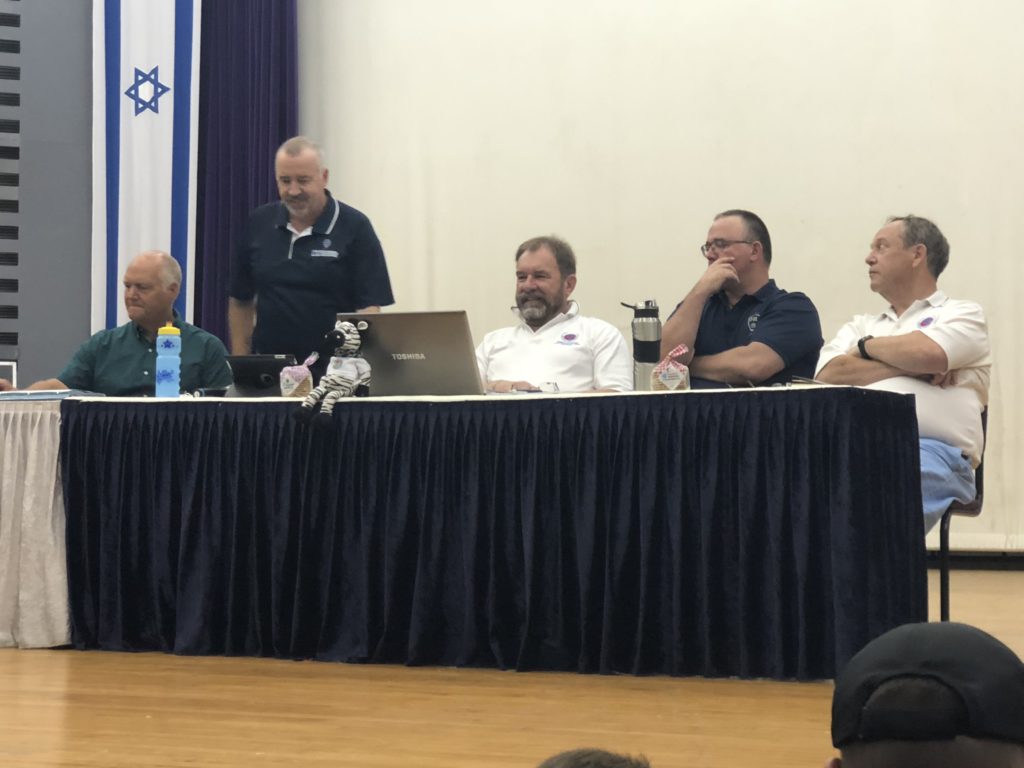 Tom Sutton – most American officials will know Tom as one of the very best …